New Album Release, streaming only
September 13, 2015 ·

Webmaster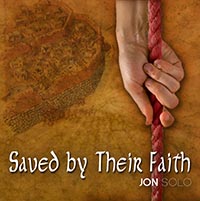 This is a project I have been intently working on over the summer. It is music based on the Bible book of Joshua. Inspiration comes from many different places and this project is no different.
It fell in my lap kind of unexpectedly and the results are 10 tracks unlike most of what I have done in the past with my music. There was a lot of time and energy that I put into this, especially as I am learning how to orchestrate. I do not view this project as if I know exactly what I am doing with orchestral instruments, but rather as a starting point in my growth.
I decided to make this freely available as a stream only product available exclusively here on my website. To listen to the album click here or visit the "releases" page and press the "play" button under the release Saved by Their Faith.