Summer Delay
June 25, 2018 ·

Jon Solo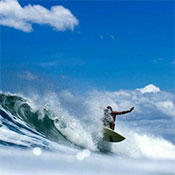 Touch the Sky was supposed to be here already. All of the ideas were in place. Most of the tracks were in place. Everything was on schedule. Then I decided I needed to breathe a minute.
There is always a list of things that we SHOULD be doing when we COULD be doing something else. Well I decided to tackle the SHOULD list first. Therefore the delay in Touch the Sky. The biggest problem with any delay is that the ideas do not stop flowing. So every opportunity that presents itself finds me back in the studio making more music. But it is summer and we know what summer means for artists. BLAH!
Touch the Sky WILL happen. But I do not know when it will be complete. Other neat things are in the works as well. And of course as it unfolds, I will be sharing it here! Meanwhile it is a hot blah summer.